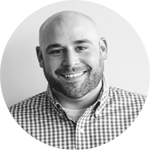 Jake Ward
President & CEO
As the President and CEO of LIT Lighting Solutions, Jake plays an active role in overseeing the go-to-market and sales strategies of the company. Prior to finding his passion in lighting, Jake assisted in building a number of tech startups where he learned the importance of customer experience and developed an appreciation of the customer journey. Jake's ability to identify and understand how micro-moments can either positively or negatively affect brand loyalty and business growth later became the foundation in creating LIT Lighting Solutions. In his spare time, Jake enjoys grilling, experiencing local breweries, classic cars, and during the summer, can be found on a local lake cruising in Bob Seger's former ski boat (yes, that Bob Seger).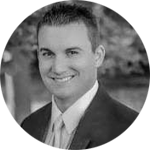 Kurt Sarlls
Chief Operating Officer
As the COO of LIT Lighting Solutions, Kurt oversees client success, marketing, delivery, and installation for our customers. Prior to his time at LIT, Kurt held a variety of roles from CRO to Director of Client Success within both construction and SaaS environments. Kurt has a passion for delivering innovative solutions and has a unique ability to look at a problem from a variety of perspectives to achieve this. In his spare time Kurt enjoys volunteer firefighting, working on his horse farm and spending time with his wife and daughter.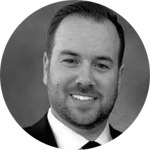 Nathan Steinacher
Chief Financial Officer
Nathan Steinacher is the CFO of LIT Lighting Solutions and is responsible for all financial planning and oversight. Nathan has prior experience in public accounting with PwC and has corporate finance experience in both Fortune 100 and private equity. Nathan is also a licensed CPA in the state of Indiana and serves as a member of the Leadership Alliance of the Indiana CPA Society. Outside of work, you can find Nathan on many of the local golf courses around Indianapolis but that may change as he is currently planning his wedding with his fiancé.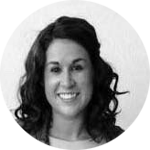 Jessica Roosevelt
Vice President Client Success
Jessica is the VP of Client Success at LIT Lighting Solutions and is responsible for the development and implementation of processes from sales to delivery. Her goal is to ensure best practices and client focus are being leveraged at all times and if/when opportunities for improvement surface, she's there to make it right. In her free time, Jessica coaches high school volleyball and softball, binge watches Netflix, and spends time with family and her newly acquired puppy.
LIT Lighting Solutions- National Coverage, Exceptional Results.